The Dell OptiPlex 3050 Micro is a compact and flexible desktop designed to provide all the essentials that your business needs. This micro PC features a versatile suite of stand and mounting options, allowing for service with ease and a clutter-free workspace. For organizations that need to stay productive without taking up too much space, this micro PC packs business-class performance into the smallest possible format.
OptiPlex 3050 Micro Mounting Equipment
OptiPlex 3050 Micro Mounting Specifications
Chassis Dimensions:
Length (depth): 7.0" (178 mm)
Width: 1.4" (36 mm)
Height: 7.2" (183 mm)
Weight: 1.18 kg (2.6 lbs)
Mounting Requirements:
U height: 1U horizontally, 4U vertically
Rack width: 1.4"
Mountable depth: 7"
OptiPlex 3050 Micro Hardware Specifications
RAM: 2 DIMM slots (2 SODIMM slots for Micro); Non-ECC dual-channel 2400MHz DDR4 SDRAM; (Memory performance on Intel 6th generation processors will be at 2133MHz); Max memory 32GB
Storage: Hard disk drives: up to 2 TB; solid state drives: up to 512 GB. Dual storage support; Supports Hybrid, Opal SED FIPS, M.2 PCIe Solid State Drive; Intel Optane Memory Ready
CPU options: Intel 7th generation Celeron, Pentium and Core i3 Dual Core, Core i5 Quad Core (up to 35W Micro); supports Win 10/Linux
Power: 65W external adapter with 87% minimum average efficiency for use with 35W processors
Remote management: Dell Client Command Suite for inband systems management
OptiPlex 3050 Micro Dimensions and Rack Compatibility
The Dell OptiPlex 3050 Micro chassis is 4 rack units in height, has a depth of 7 inches and will fit in standard EIA 19 inch racks.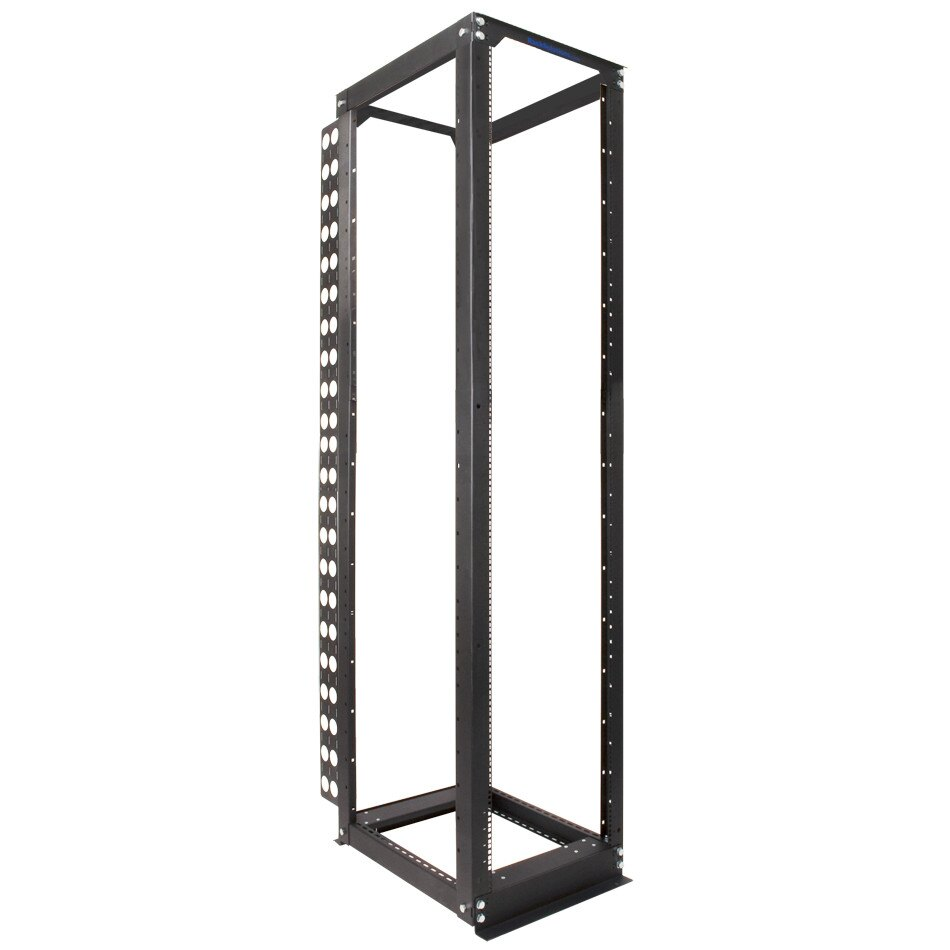 Wall mounts allow for the most efficient use of space when mounting desktop PCs. RackSolutions specifically designed a wall mount to fit the shoulder screws of the OptiPlex 3050 Micro.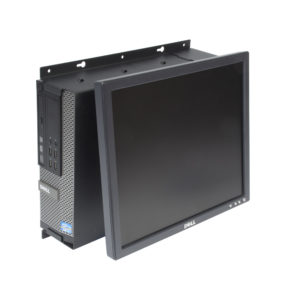 Our sliding rack shelf allows you to mount the Dell OptiPlex 3050 Micro PCs on a single PC shelf. Plus, it's easy to slide your desktop PC in and out of them for maintenance.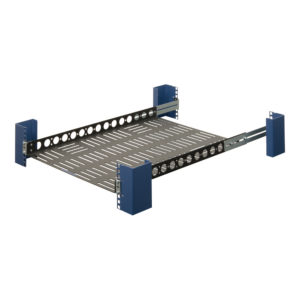 Other products that will be useful when mounting your PC can be found here:
FAQs: Dell OptiPlex Wall Mount
Do the mounts interfere with any product features?
We've designed every mount with the features of the devices in mind. Rest assured that your inputs and outputs will not be blocked by metal.
Are the wall mounts easy to install?
One of the best things about our Dell wall mounts is that they are designed to make it fast and easy for anyone to install them properly. You typically won't need to hire a professional to come in and do the job, which can save you a lot of time and money. In addition, Dell wall mounts are made with high quality materials to ensure they can securely hold PCs, monitors, or both.
What are the different types of Dell wall mounts?
Even if you've never considered mounting your PC or monitor to a wall before, it may be a great option. The different types of Dell wall mounts are a dell monitor wall mount, dell pc and monitor wall mount, extendable wall mount, and tilting wall mount. You can learn more about the Dell wall mounts in our blog.