The HPE ProLiant DL360e Gen8 is a 1U rack server purpose-built for SMBs and low-cost enterprise use. This server featured value-priced performance, automated energy optimization, and integrated lifecycle automation. For space-challenged and value- focused enterprises and SMBs that need to manage an increasingly complex IT environment, this rack server redefines the entry rack segment with breakthrough technologies and flexible options.
Proliant DL360e Gen8 Mounting Equipment
Proliant DL360e Gen8 Mounting Specifications
Chassis Dimensions:
Length (depth): 8 SFF: 27.5″ (699 mm); 4 LFF: 29.5″ (749.3 mm)
Width: 17.1″ (434.34 mm)
Height: 1.7″ (43.18 mm)
Weight: 8 SFF: 17.14 kg (37.78 lb) and 4 LFF: 17.40 kg (38.36 lb) maximum
Mounting Requirements:
U height: 1U
Rack width: 17"
Mountable depth: 28-30"
Proliant DL360e Gen8 Hardware Specifications
RAM: HP SmartMemory; 384 GB (12 DIMM slots) maximum; DDR3 RDIMM, LRDIMM, UDIMM
Storage: Hot plug SFF 2.5-inch SAS, Hot plug SFF 2.5-inch SATA, Hot plug SFF 2.5-inch SSD, Hot plug LFF 3.5-inch SAS, Hot plug LFF 3.5-inch SATA, Hot plug LFF 3.5-inch SSD
CPU options: Intel Xeon E5-2400/ 2400 v2 family
Power: HP 460W CS Gold Hot Plug Power Supply (92% Efficient)
Remote management: HP Insight Control with iLO Advanced
Proliant DL360e Gen8 Dimensions and Rack Compatibility
The Proliant DL360e G8 chassis is 1 rack unit in height, has a depth of 30 inches and will fit in standard EIA 19 inch racks.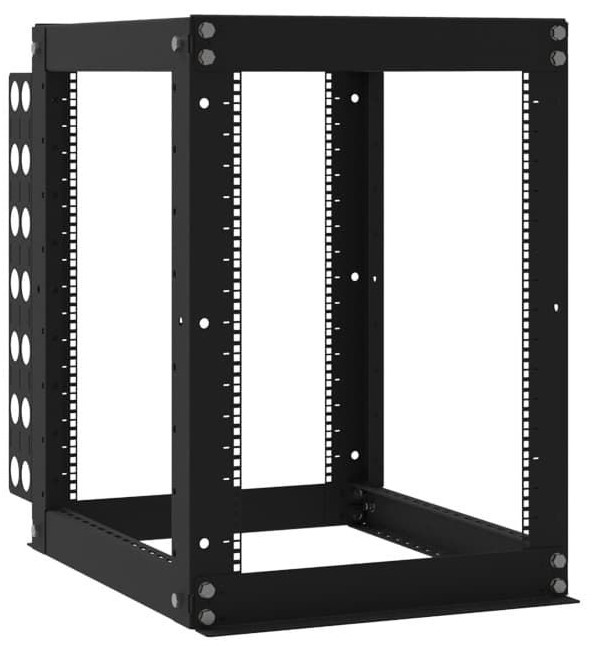 Rails allow the most efficient service and maintenance of the machine. RackSolutions specifically designed a slide rail kit to fit the shoulder screws of the DL360e G8.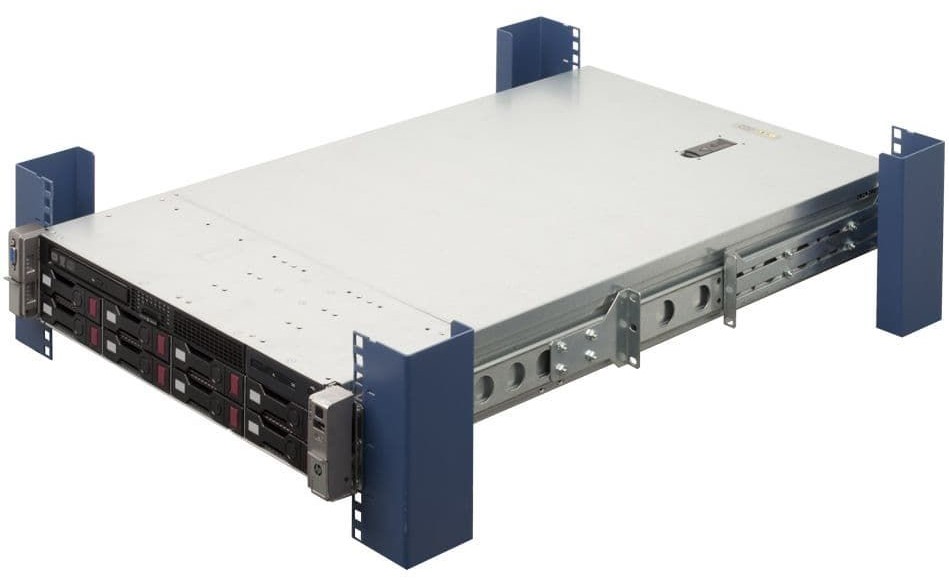 Universal rails that have a height of 1U and support up to 30 inches of depth will be compatible with the Proliant DL360e G8. A benefit of these is the ability to re-use them for different servers or future upgrades. Plus, it's easy to slide your server in and out of them for maintenance.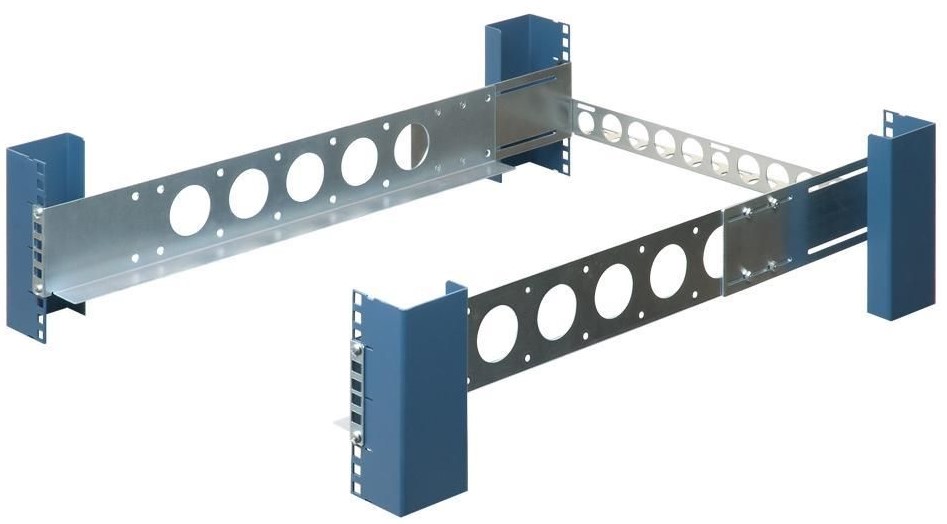 Other products that will be useful when mounting your server can be found here: