Dell's PowerEdge R7525, released in 2020, improves on the R7425 by offering support for AMD EPYC processors with twice the core count and support, and 20% faster memory. 1st gen EPYC CPUs already offered more cores at a lower cost than Intel alternatives, so the 2nd generation's 64 core CPUs were exciting to many enthusiasts.
Additionally, the server includes PCIe Gen4 for faster data transfer speed amongst its potential 3 double wide or 6 single wide accelerators. In all, this is a server designed for data analytics, all flash SDS, and BBI.
PowerEdge R7525 Mounting Equipment
PowerEdge R7525 Mounting specifications
Chassis Dimensions:
Length (depth): 28.99" (736.29 mm)
Width: 17.1" (434 mm)
Height: 3.42" (86.8 mm)
Weight: 80.02 lbs (36.3 kg) max
Mounting Requirements:
U height: 2U
Rack width: 19"
Mountable depth: 28"-30"
PowerEdge R7525 hardware specifications
RAM: Up to 4TB Octa rank LRDIMM (32 sockets)
Storage: Up to 12 x 3.5", 16 2.5", 24x 2.5" NVMe
CPU options: Up to two AMD EPYC 7002 series processors
Power: Up to two AC or DC PSUs
Remote management: iDRAC9 with Lifecycle Controller
Dell PowerEdge R7525 dimensions and rack compatibility
The PowerEdge R7525 chassis is 2 rack units in height, has a depth of 28 inches and will fit in standard EIA 19 inch racks.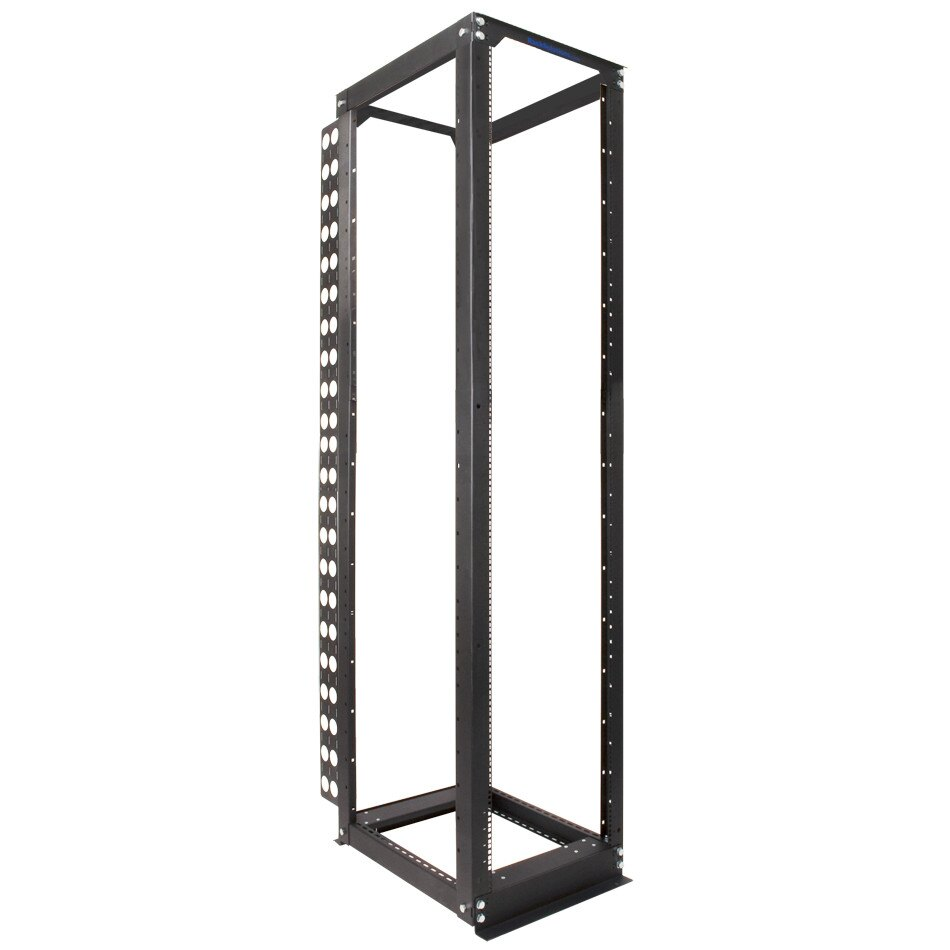 Rails allow for the most efficient use of space when mounting servers. RackSolutions specifically designed a slide rail kit to fit the shoulder screws of the PowerEdge R7525.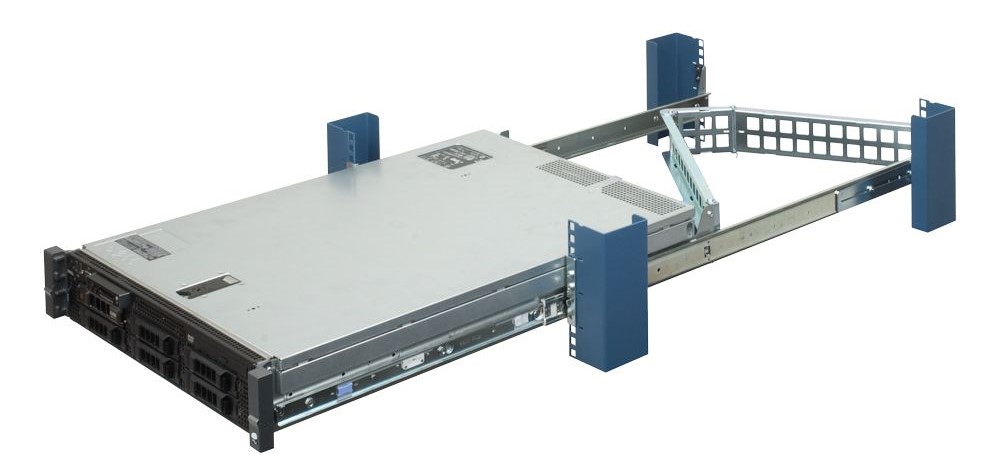 Universal rails that have a height of 2U and support up to 29 inches of depth will be compatible with the PE R7525. A benefit of these is the ability to re-use them for different servers or future upgrades. Plus, it's easy to slide your server in and out of them for maintenance.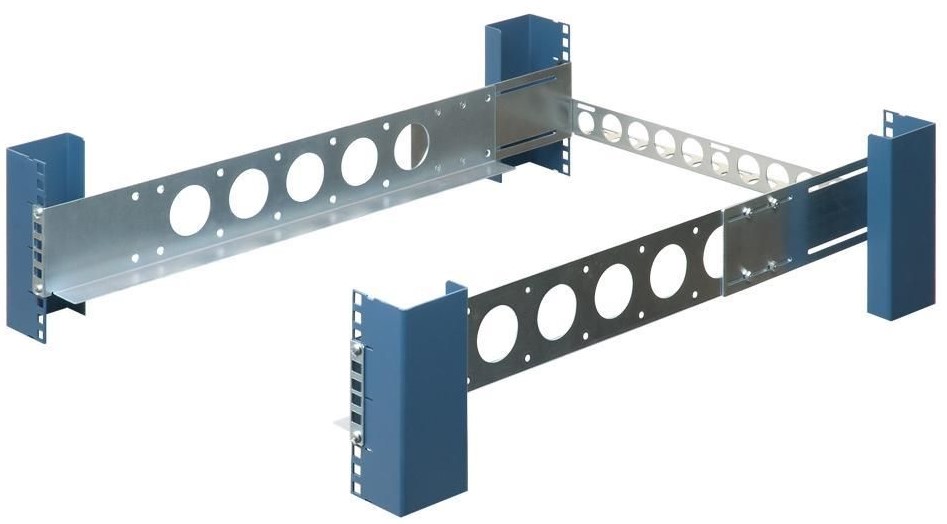 Other products that will be useful when mounting your server can be found here: