HPE's ProLiant DL560 Gen10 is as powerful as the 4U DL8510 Gen10 with the exception that storage is cut in half to reduce the chassis size. With four Intel XEON Scalable processors, it is capable of mission critical work and designed for the most intensive users.
Because this was the first 2U, four Scalable processor server to market, critics were enthusiastic about its performance against competition. It provides an excellent expandability proposition that will likely satisfy customers for years to come.
Proliant DL560 Gen10 Mounting Equipment
Proliant DL560 Gen10 Mounting specifications
Chassis Dimensions:
Length (depth): 29.71" (754.7mm)
Width: 17.54" (445.4mm)
Height: 3.44" (87.3mm)
Weight: 75.23 lbs maximum
Mounting Requirements:
U height: 2U
Rack width: 19"
Mountable depth: 29.71" or greater
Proliant DL560 Gen10 hardware specifications
RAM: Up to 6TB / 48 x 128 GB LRDIMM
Storage: Up to 184TB with 24 x drives
CPU options: Up to four Intel Xeon Scalable processors
Power: 4x slots ( HPE 800W or 1600W options)
Remote management: HPE iLO 5.0 Remote Management
Proliant DL560 Gen10 dimensions and rack compatibility
The Proliant DL560 Gen10 chassis is 2 rack units in height, has a depth of 24.99 inches and will fit in standard EIA 19 inch racks.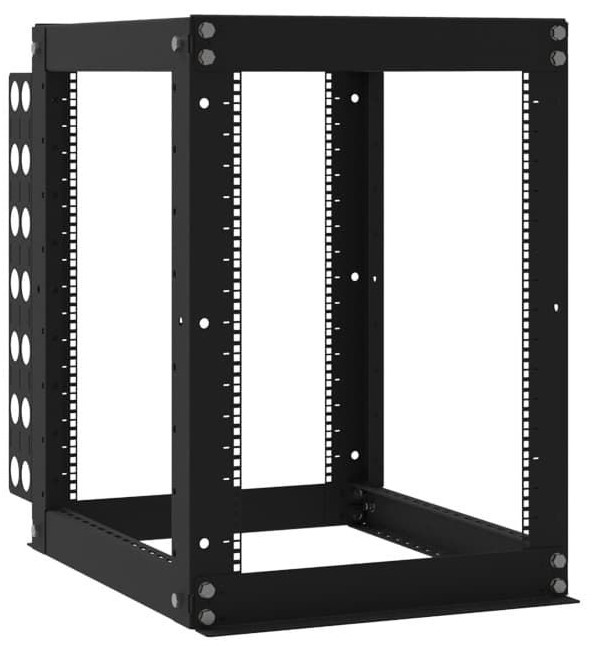 Rails allow for the most efficient use of space when mounting servers. RackSolutions specifically designed a slide rail kit to fit the shoulder screws of the DL560.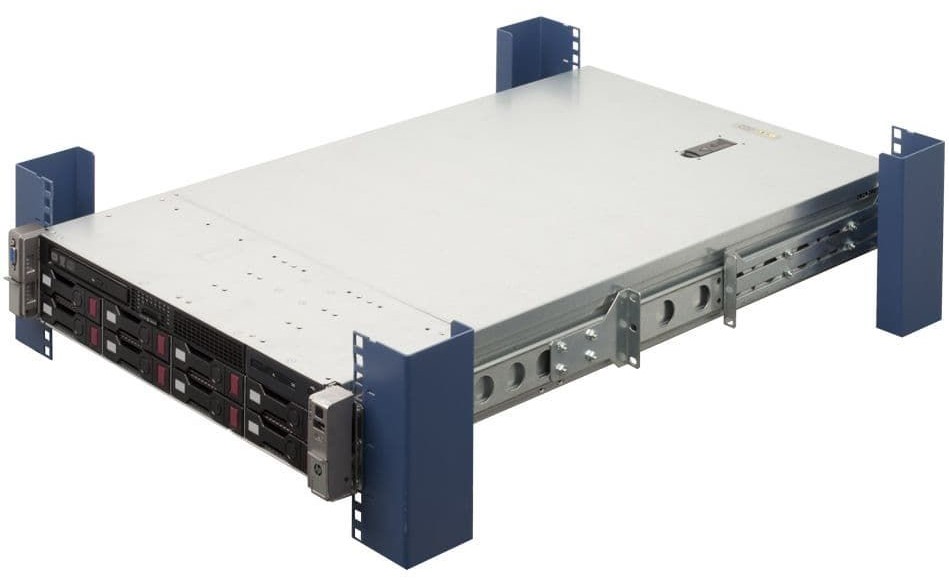 Universal rails that have a height of 2U and support up to 29 inches of depth will be compatible with the PowerEdge DL560. A benefit of these is the ability to re-use them for different servers or future upgrades. Plus, it's easy to slide your server in and out of them for maintenance.
This slide rail kit allows the DL560 Gen10 to be installed in any type of server rack. Works with DL380, Gen 8. These rails replace the HP rail kit that would normally come with the sever. This DL380 Gen 8,Gen 9 & Gen 10 rail kit allows the server to be installed in typical 4Post server racks as well as 2Post server racks. These rails are considered a dry slide type. They allow the server to slide in and out, but they are not ball bearing slides. Also, the rails do not include a stop catch mechanism that prevents the server from sliding completely out of the rack when removing it for servicing.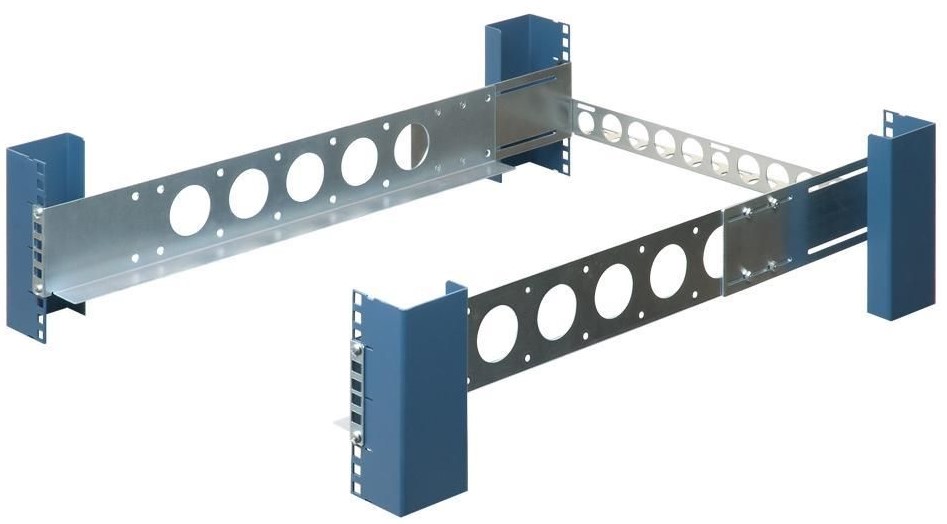 Other products that will be useful when mounting your server can be found here: