Dell PowerEdge R720 is designed to run a wide range of applications and virtual environments for both mid-size and large enterprises. The 2U server features highly scalable memory, I/O capacity, and flexible network options. For those who want features that will handle tough workloads, this rack server is designed with performance scalability and workload-optimized local storage options.
PowerEdge R720 Mounting Equipment
PowerEdge R720 Mounting specifications
Chassis Dimensions:
Length (depth): 29.75" (755.8 mm)
Width: 17.48" (444 mm)
Height: 3.44" (87.3 mm)
Weight: 2.5 inch hard-drive systems –29.5 kg (65.03 lbs) max /3.5 inch hard-drive systems – 30.9 kg (68.12 lbs) max
Mounting Requirements:
U height: 2U
Rack width: 19"
Mountable depth: 29"-30"
PowerEdge R720 Hardware Specifications
RAM: Up to 768GB (24 DIMM Slots)
Storage: Up to 16 x 2.5", 8 x 2.5" + 8 x 2.5" (with dual RAID controllers), 8 x 2.5", 8 x 2.5" + 4 x 2.5" Express Flash, 8 x 3.5"
CPU options: Intel Xeon processor E5-2600 or E5-2600 v2 product families
Power: Hot plug, redundant power supply
Remote management: iDRAC7 with Lifecycle Controller
Dell PowerEdgeR720Dimensions and Rack Compatibility
The PowerEdge R720 chassis is 2 rack units in height, has a depth of 29 inches and will fit in standard EIA 19 inch racks.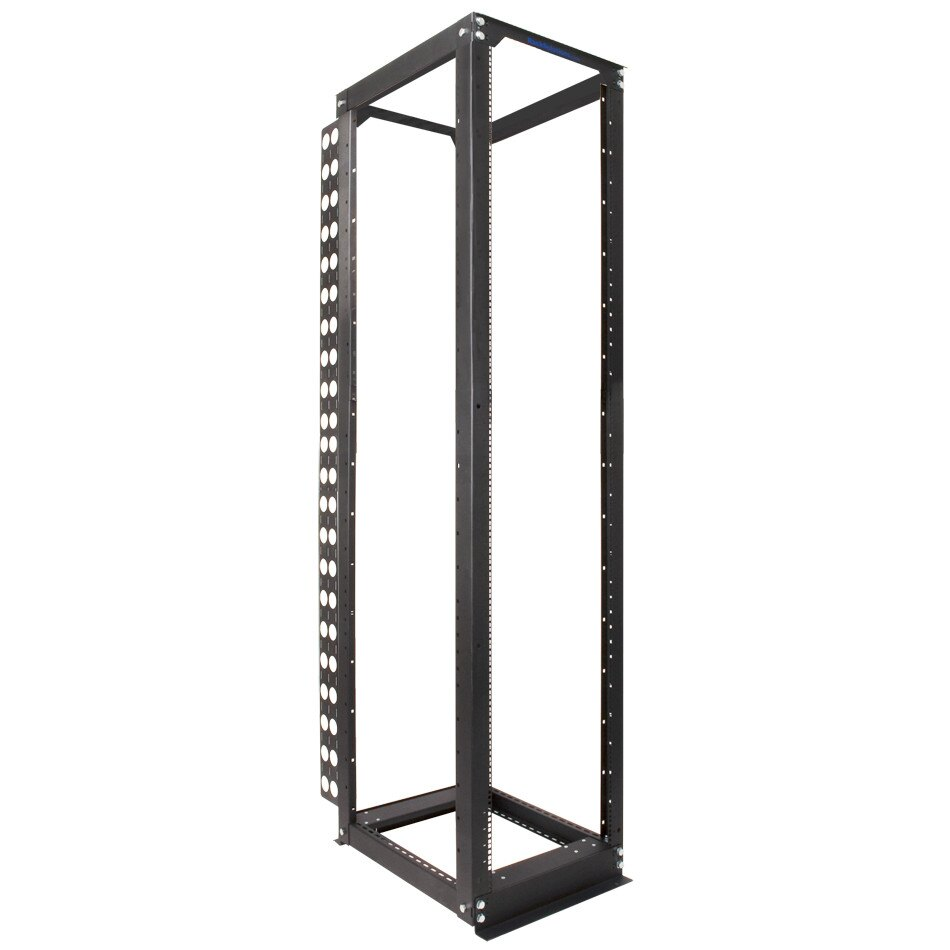 Rails allow for the most efficient use of space when mounting servers. RackSolutions specifically designed a slide rail kit to fit the shoulder screws of the PowerEdge R720.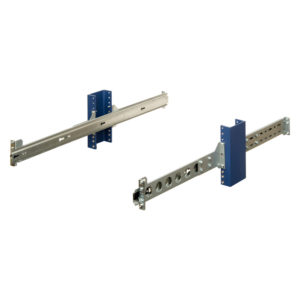 Universal rails that have a height of 2U and support up to 29 inches of depth will be compatible with the PE R720. A benefit of these is the ability to re-use them for different servers or future upgrades. Plus, it's easy to slide your server in and out of them for maintenance.
The Dell PowerEdge R720 Dry Slide Rails are an alternative solution for the Dell rail kit that is provided with the R720 server.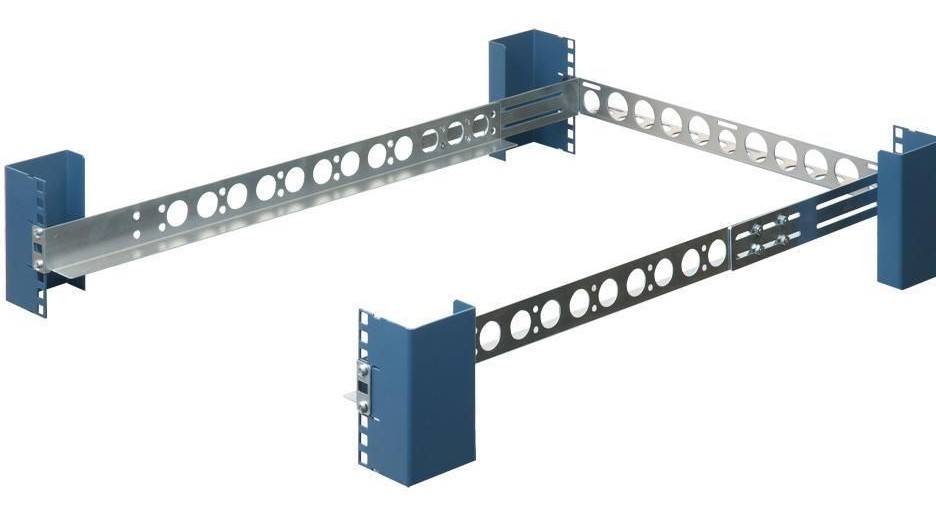 Other products that will be useful when mounting your server can be found here: