The Dell PowerEdge R740xd delivers a perfect balance between storage scalability and performance. This 2U rack server features automated systems management and increased storage capacity. For those who want software defined storage, this rack server is ideal for service providers and data-intensive applications.
PowerEdge R740xd Mounting Equipment
PowerEdge R740xd Mounting specifications
Chassis Dimensions:
Length (depth): 29" (737.5 mm)
Width: 17" (434 mm)
Height: 3.4" (86.8 mm)
Weight: 33.1 kg (73 lbs)
Mounting Requirements:
U height: 2U
Rack width: 17"
Mountable depth: 29"
PowerEdge R740xd Hardware Specifications
RAM: 24 DDR4 DIMM slots, supports RDIMM /LRDIMM, speeds up to 2666MT/s, 3TB max; Up to 12 NVDIMM, 192 GB Max, supports registered ECC DDR4 DIMMs only
Storage: Front bays: Up to 24 x 2.5" SAS/SATA (HDD/SSD), NVMe SSD max 153TB or up to 12 x 3.5" SAS/SATA HDD max 144TB; Mid bay: Up to 4 x 2.5", max 5TB SAS/SATA (HDD/SSD), NVMe SSD max 25TB or up to 4 x 3.5", max 48TB; Rear bays: Up to 4 x 2.5", max 25TB SAS/SATA (HDD/SSD), NVMe SSD or up to 2 x 3.5" max 24TB SAS/SATA HDD
CPU options: Up to two Intel Xeon Scalable processors, up to 28 cores per processor
Power: Titanium 750W; Platinum 495W, 750W, 1100W, 1600W, and 2000W; 48VDC 1100W, 380HVDC 1100W, 240HVDC 750W; Hot plug power supplies with full redundancy, up to 6 hot plugs fans with full redundancy
Remote management: iDRAC9 with Lifecycle Controller
PowerEdge R740xd Dimensions and Rack Compatibility
The PowerEdge R740xd chassis is 2 rack unit in height, has a depth of 29 inches and will fit in standard EIA 19 inch racks.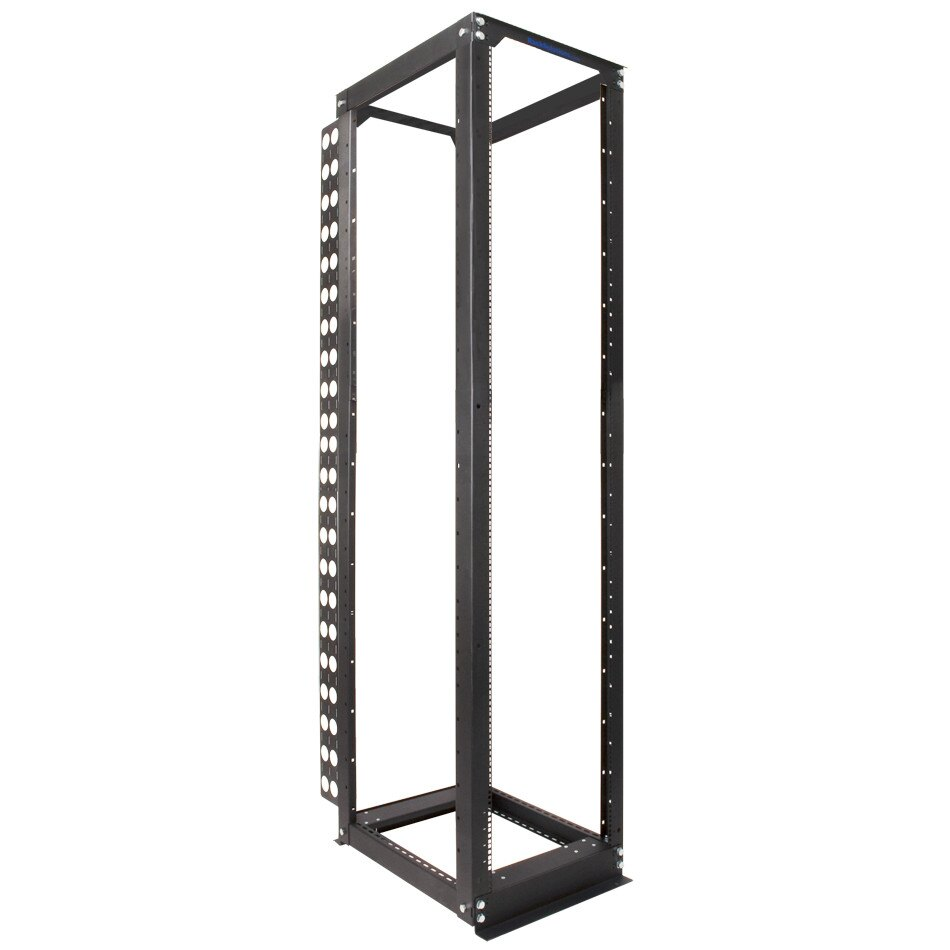 Rails allow for the most efficient use of space when mounting servers. RackSolutions specifically designed a slide rail kit to fit the shoulder screws of the PowerEdge R740xd.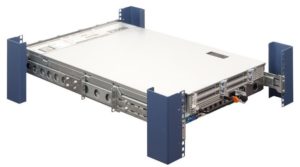 Universal rails that have a height of 2U and support up to 29 inches of depth will be compatible with the PE R740xd. A benefit of these is the ability to re-use them for different servers or future upgrades. Plus, it's easy to slide your server in and out of them for maintenance.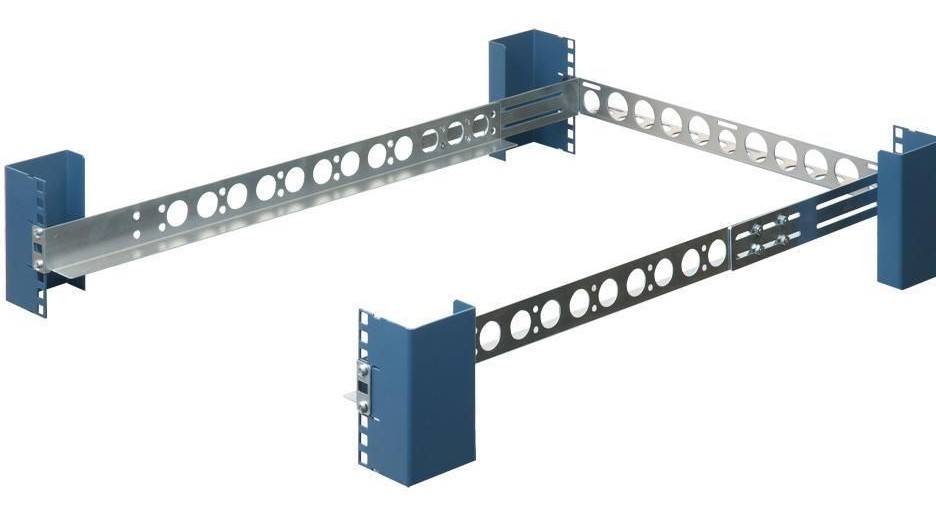 Other products that will be useful when mounting your server can be found here: