The Dell OptiPlex 7010 SFF PC is designed to minimize energy consumption and maximize productivity. This PC features data security, efficient power supply, and long-term stability. Built to last and fit in your workspace, this PC is ideal for any office or home environment.
OptiPlex 7010 SFF Mounting Equipment
OptiPlex 7010 SFF Mounting Specifications
Chassis Dimensions:
Length (depth): 12.3" (312 mm)
Width: 3.7" (93 mm)
Height: 11.4" (290 mm)
Weight: 6.00 kg (13.22 lb)
Mounting Requirements:
U height: 2U horizontally, 6U vertically
Rack width: 4"
Mountable depth: 12"
OptiPlex 7010 SFF Hardware Specifications
RAM: Up to 4 DIMM slots; Non-ECC dual-channel 1600MHz DDR3 SDRAM, up to 16GB
Storage: 3.5" Hard Drives: up to 1TB 7200 RPM SATA; 2.5" Hard Drives: up to 500GB 7200 RPM SATA; 500GB Hybrid; 320GB 7200 RPM Opal SED, 128GB Solid State Drive; Supports Dell's Flexible Computing Solution diskless option
CPU options: Intel 3rd generation Core i7/i5 Quad Core, i3 Dual Core (Post launch) and Pentium Dual Core (Post launch); Intel 2nd generation Core i3 Dual Core, Pentium Dual Core and Celeron Dual/Single Core; Intel vPro Technology available on select processors
Power: Standard 240W PSU, Active PFC or optional, 240W up to 90% Efficient PSU (80 PLUS Gold); ENERGY STAR 5.2 compliant, Active PFC
Remote management: Intel vPro Technology (iAMT 8.0) including Dell unique vPro extensions; Intel Standard Manageability; No Out of Band Systems Management
OptiPlex 7010 SFF Dimensions and Rack Compatibility
The Dell OptiPlex 7010 SFF chassis is 6 rack units in height, has a depth of 12 inches and will fit in standard EIA 19 inch racks.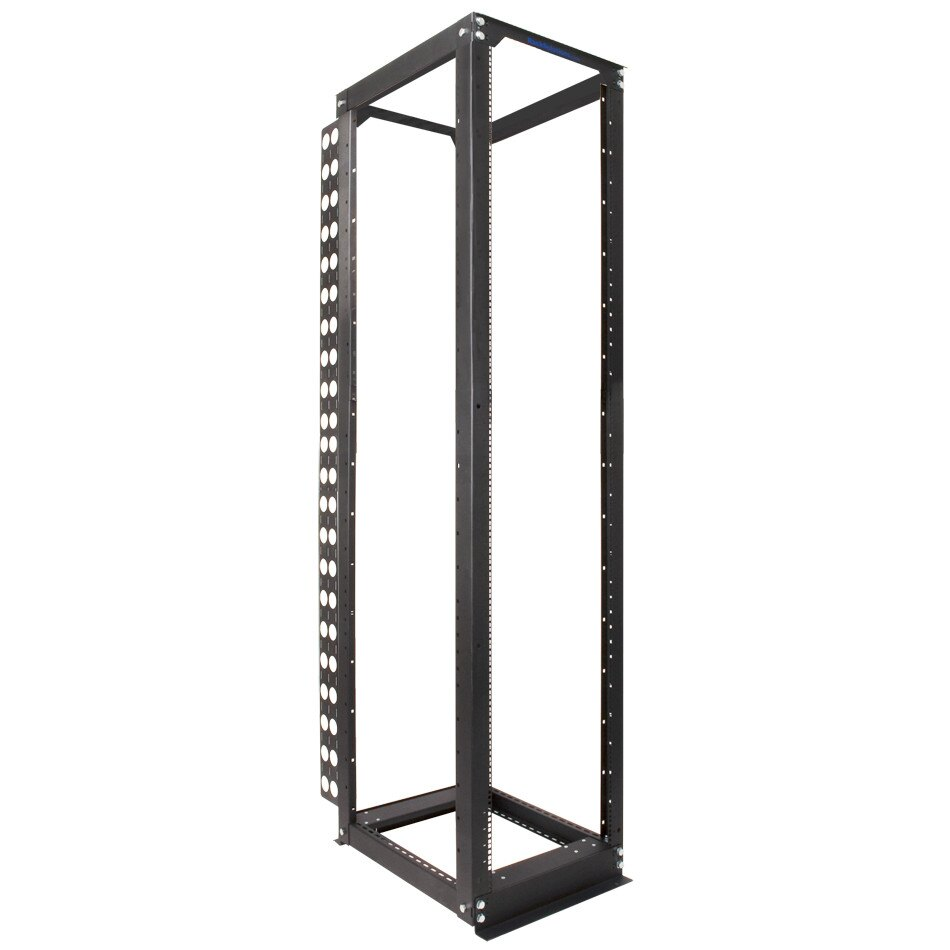 Wall mounts allow for the most efficient use of space when mounting desktop PCs. RackSolutions specifically designed a wall mount to fit the shoulder screws of the OptiPlex 7010 SFF.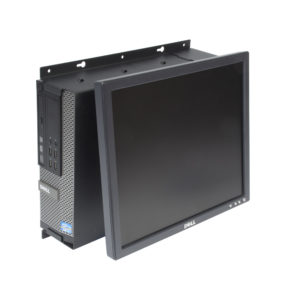 Our sliding rack shelf allows you to mount 3 Dell OptiPlex SFF PCs on the single PC shelf. Plus, it's easy to slide your desktop PC in and out of them for maintenance.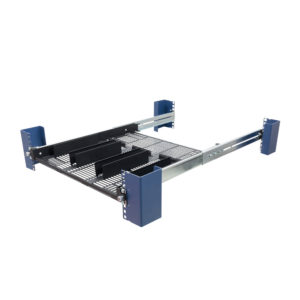 Other products that will be useful when mounting your PC can be found here: