The HPE ProLiant DL60 Gen9 is a 1U rack server that fulfills basic computing requirements at an affordable price. This cost-optimized server features reliable performance, scalability, and manageability. For those who need network flexibility and enhanced agility, this rack server is ideal for compute-intensive workloads.
Proliant DL60 Gen 9 Mounting Equipment
Proliant DL60 Gen 9 Mounting Specifications
Chassis Dimensions:
Length (depth): 23.9" (607 mm)
Width: 17.11" (434.6 mm)
Height: 1.69" (42.9 mm)
Weight: 17 kg (37.44 Ibs) maximum, 9 kg (19.82 lbs) minimum
Mounting Requirements:
U height: 1U
Rack width: 17"
Mountable depth: 24"
Proliant DL60 Gen 9 Hardware Specifications
RAM: HPE SmartMemory (8) DDR4; up to 2400 MHz (256 GB max)
Storage: HPE Dynamic Smart Array B140i, optional HPE Smart Array Controllers, and HPE Smart host bus adapters via PCIe stand-up cards
CPU options: Up to two Intel Xeon E5-2600 v3/v4 Series; 4/6/8/10/12/14 cores PCIe 3.0; up to three available slots
Power: HP 550 W FIO Power Supply, HP 800 W/900 W Gold AC Power Input Module
Remote management: HPE iLO 4
Proliant DL60 Gen 9 Dimensions and Rack Compatibility
The Proliant DL60 Gen 9 chassis is 1 rack unit in height, has a depth of 24 inches and will fit in standard EIA 19 inch racks.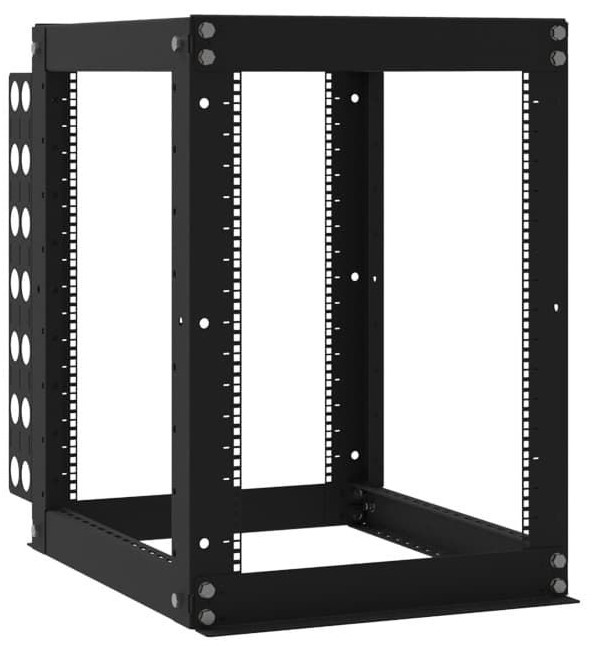 Rails allow for the most efficient use of space when mounting servers. RackSolutions specifically designed a slide rail kit to fit the shoulder screws of the DL60.
This slide rail kit allows the HP DL60 Gen 9 to be installed in any type of server rack. These rails replace the HP rail kit that would normally come with the sever. This 1U HP rail kit allows the server to be installed in typical 4Post server racks as well as 2Post server racks. These rails are considered a dry slide type. They allow the server to slide in and out, but they are not ball bearing slides. Also, the rails do not include a stop catch mechanism that prevents the server from sliding completely out of the rack when removing it for servicing.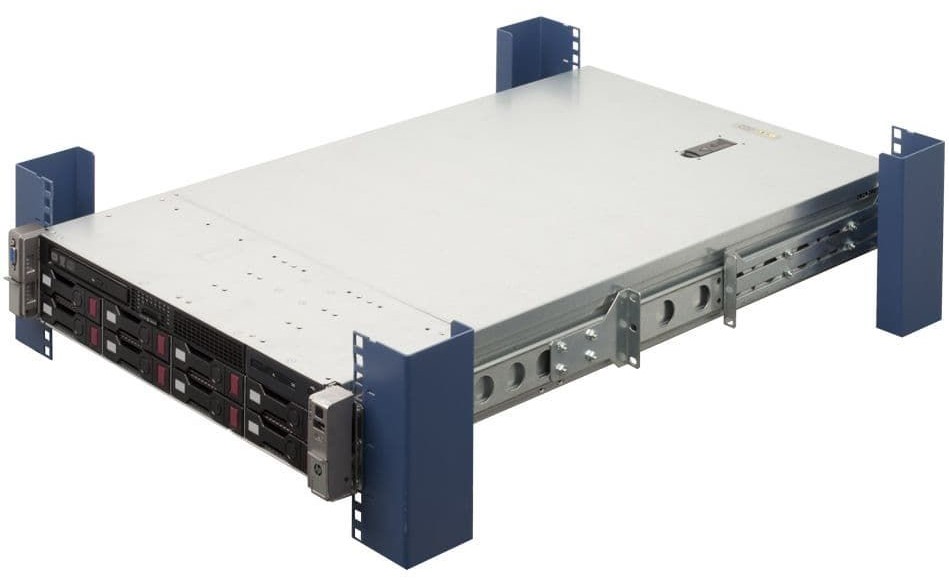 Universal rails that have a height of 1U and support up to 24 inches of depth will be compatible with the Proliant DL60. A benefit of these is the ability to re-use them for different servers or future upgrades. Plus, it's easy to slide your server in and out of them for maintenance.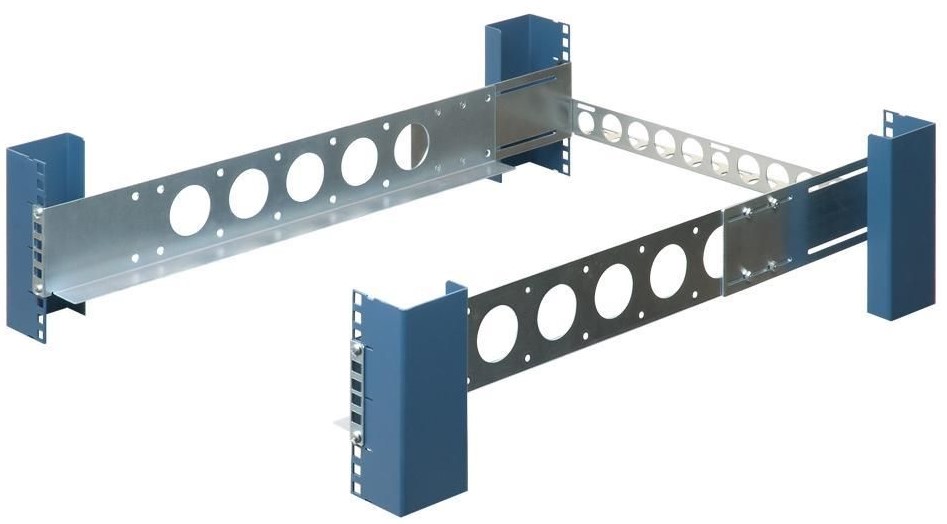 Other products that will be useful when mounting your server can be found here: