The Dell PowerEdge R440, released in 2017, remains a widely sought after server. This is mostly due to the fact that they came with the 1st generation of 'Intel Xeon Scalable Processors' which allowed for a wider range of configurations.
Because of the wide range of specifications the R440 is available in, there are widely varying prices for the server in aftermarkets. Typically, in 2020, a used Dell PowerEdge R440 can be purchased between $700 and $15000.
PowerEdge R440 Mounting Equipment
This equipment is either designed specifically for the PE R440 or satisfies its mounting criteria. You may find additional products that are compatible with the R440 on our website.
PowerEdge R440 Tech Specs
There is only one chassis variant available. The front bezel is optional.

The motherboard is capable of running the following Intel Xeon Scalable Processors:

Bronze 3100 series
Silver 4100 series
Gold 5100 and 6100 series

The I/O is the same on all models and includes:

2 x Dedicated iDRAC direct USB
1 x USB 2.0
3 x USB 3.0
2 x Video (Matrox g200eW3 up to 1920×1200 resolution)
1 x Dedicated iDRAC network port
1 x Serial

The PowerEdge R440 supports up to 1TB of DRR4 LRDIMM quad rank RAM at 2666 MT/s when running dual processors and 640GB when running a single processor. It also supports single and dual rank memory, but at a smaller capacity.

Thanks to the 'scalable processors' the R440 can accept a wide combination of storage drives:

4 NVME PCIe drives
10 2.5 inch drives
4 3.5-inch drives
Hot swappable SAS, SATA, or Nearline SAS drives

The server is shipped with a Bronze 450W power supply and a Platinum 550W hot plug power supply with full redundancy.
Dell PowerEdge R440 dimensions and rack compatibility
The PowerEdge R440 chassis is 1 rack unit in height, has a mounting depth of 25.87 inches and will fit in standard EIA 19 inch racks.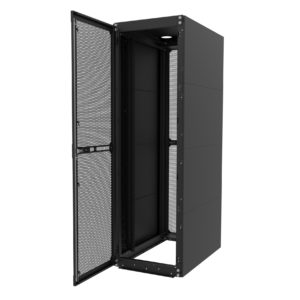 Rails allow for the most efficient use of space when mounting servers. RackSolutions specifically designed static rail kits to fit the shoulder screws of the PowerEdge R440. It works with both 2 post and 4 post racks.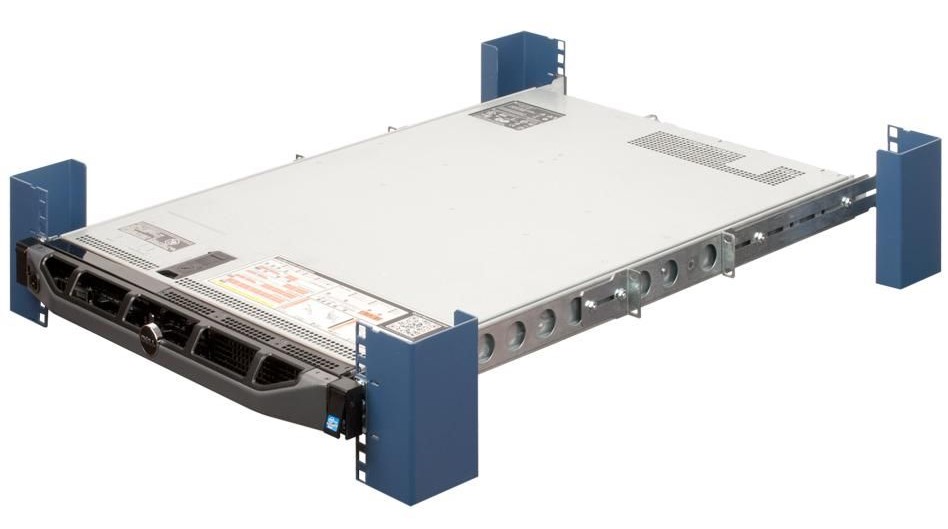 Universal rails that have a height of 1U and support up to 27 inches of depth will be compatible with the R440. A benefit of these is the ability to re-use them for different servers or future upgrades.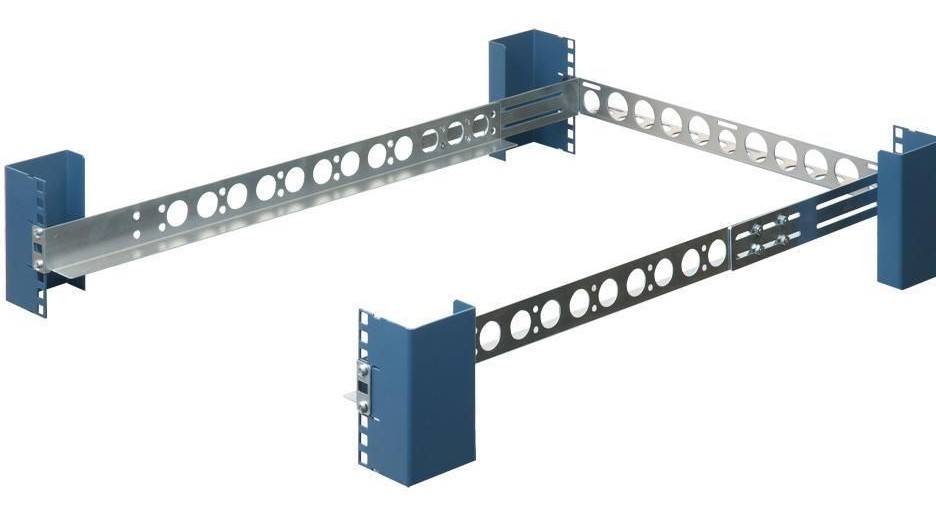 Other products that will be useful when mounting your server can be found here: