The entire world runs on servers hosting data, but few people consider the best way to hold those servers. When you're looking at rack solutions, you can't go wrong with a 4 post server rack. Here's why!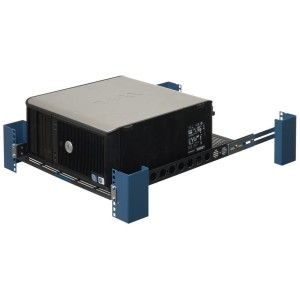 1. Strength Is a Must
And 4 post server racks offer it. You need to know your servers are physically secure so you can worry about digital security, which you hopefully have covered. A permanently-installed server rack can hold several thousand pounds, and you won't have to worry about it going anywhere when it's bolted to the floor. Keep in mind that a mobile server unit on casters should hold about half as much weight as one that's bolted. However, that's still an impressive feat! A 2-post rack might be cheaper, but it will never be as sturdy!
2. 4 Post Racks Fit Every Space
Are you trying to fill an awkward space? Perhaps you need more servers but space is at a premium in your facility, and you just can't sacrifice the room. 4 post server racks come in a variety of shapes and sizes, so no matter what kind of a space you need to fill, you're covered. Keep an extra six inches free to make room for your rack. Part of this is thanks to adjustable side rails. If you need more than one rack, you can build your own setup just like Tetris.
3. Your Server Rack Should Be Versatile
There are plenty of options to choose from when it comes to your 4 post server rack. Add side panels, shelves, vent and cooling or casters. Side mount your power supply or consider a deluxe server rack that can house other equipment. You can increase security of your setup by adding doors to your server rack so unauthorized users can't access the hardware housing your sensitive data.
Once you've sorted through all the rack solutions and decided on one that's best for your needs, you'll need to install it. Fortunately, you can access our Ask Katrina YouTube video series showing how to assemble 4-post racks to get you on your way.