RackSolutions is proud to announce our brand-new Magnetic U-Space Label strips. Never confuse your IT equipment again by easily labeling your U spaces with RackSolutions Magnetic U-Space Label strips measuring up to 70U.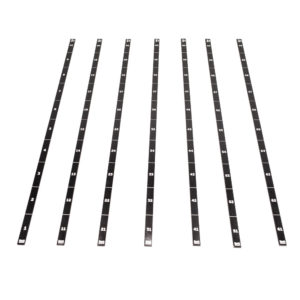 What is a "U" Space?
A U space (sometimes called a Rack Unit or RU) is a means of measurement for IT equipment. One single U space is equivalent to 1.75 inches. Hole spacing for a standard 19" rack is cut in groups of three holes, this three-hole group is defined as a one U space.
Why do you need U-space labels?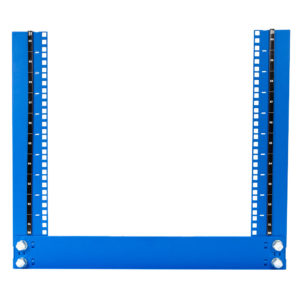 If you're dealing with an older rack with has the U-spaces worn off, this is your money saving option to revamp your rack. The Magnetic U-Space labels are the perfect accessory for our Rack-111 Open Frame as well as any other rack that doesn't have U labels. Reduce time searching for your equipment in your rack by having it labeled and organized. The Magnetic U-Space labels slap on and off your racks for easy installation and can be removed anytime. Using these U-space labels provides an inexpensive solution that ensures proper alignment and hassle-free installation. Included in your purchase are two sets of labels that are 7 strips of 10U – labeling up to 70U. This product comes with two sets of labels totaling 14 label strips (one for the front uprights, one for the rear of the uprights).