Our Open Frame Server Rack is the ideal solution for your rack mounting needs. Designed to provide you with a customizable and versatile solution, the server rack is perfect for small network rooms and enterprise data centers. To save yourself from cable stress and equipment damage, we have created a list of server rack accessories to optimize your build. With these additions, you can further protect your equipment, control airflow, manage cables, and maneuver your server rack.
Side Panels Kits
Protect your equipment from dust and debris with server rack side panels. They are tool-less, non-locking, and easy to install. You can control the airflow and prevent the cool and warm air from mixing in your server rack. We offer sizes from 16U-58U to make your open frame more secure.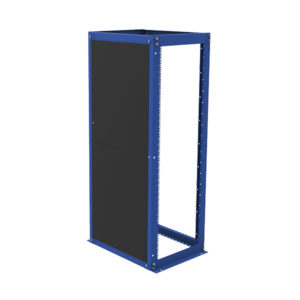 Rack Top Kits
You can further protect your equipment from dust and debris with a rack top. We provide options to fit 20", 24", and 28" rack depth. You can either choose from a closed top or cable-pass through model. The open rack top maintains the ability to efficiently route cables and prevent dust simultaneously.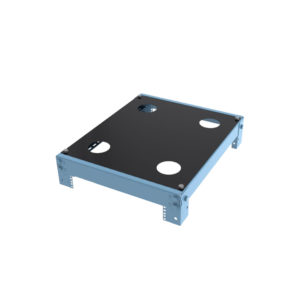 Air Dams
Airflow management is crucial for data center cooling efficiency. Control and direct airflow towards the equipment mounted in a rack rather than the ceiling. The top and side air dams will capture and recirculate lost airflow into your server rack and equipment.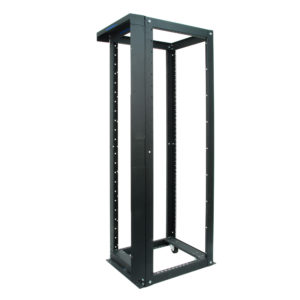 Vertical Cable Management Bars
Keep your rack cables organized for hassle-free maintenance and improved airflow. Available in 5" or 11" depth, the Vertical Cable Management Bar comes integrated with cable passthrough holes routing cables from different directions. To protect your cables, you can bundle them together by using zip ties and hook-and-loop straps.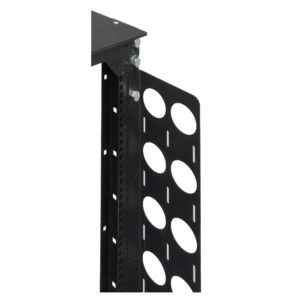 Caster Kits
It's important to consider how beneficial casters are before you completely build your server rack. Casters provide mobility, allowing you to easily move your rack from one area to another. You can choose from either our Heavy Duty Caster Kit for 24" Wide Rack or Caster Kit with leveling feet for your convenience. The casters add 1.5" to overall rack height and support 1,200 lb load capacity.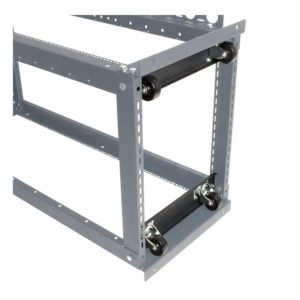 Button Mount Adapter
To speed up your mounting process, our adapter allows you to button mount products to your rack. You can attach the adapter to the vertical cable management bar. To make things easier, you can mount PDUs and other accessories that need a button mount.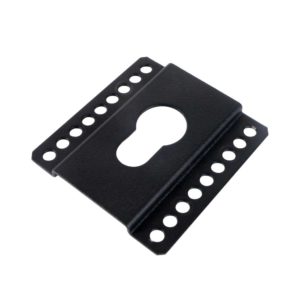 Additional Accessories
World's Best Cage Nut Tool: Don't waste your time struggling to install and remove cage nuts. The World's Best Cage Nut Tool was designed to make your installation as efficient as possible. You can watch The World's Best Cage Nut Tool Instruction Video to learn more!