A data center is a physical facility that houses an organization's IT operation, networking equipment, and computing equipment. They are designed to support computation, data storage, network and business applications for the enterprise. These facilities can vary in different sizes and features depending on the computing resources, storage infrastructure, and network infrastructure.
Why Do Companies Use Data Centers?
Companies will utilize data centers for everyday operations regarding applications, servers, and the data that is contained. These facilities support business applications and provides services such as:
Data storage, management, backup and recovery

Productivity applications (emails or file sharing)

Big data, artificial intelligence (AI), and machine learning

Virtual desktops, communications and collaboration services
How Do Data Centers Operate?
For a data center to operate, organizations need to collect their resources and infrastructure for data processing, storage, and communications. Once the information is gathered, data center services are deployed to protect the data center's components and performance. Services include:
Network Security Appliances

- firewall and intrusion protection is used to safeguard the data center.

Application Delivery Assurance

- provides application resiliency and availability via automatic failover and load balancing to maintain application performance.
What are the Core Components of a Data Center?
The main three components for a data center are computing resources, storage infrastructure, and network infrastructure.
Computing Resources

- servers are the engines of a data center and provide the processing, memory, local storage, and network connectivity to run applications.

Storage Infrastructure

- storage systems are critical since data centers are meant to host and protect large amounts of data.

Network Infrastructure

- connects physical and virtual servers, data center services, storage, and external connectivity to end-users.
What are the Different Types of Data Centers?
Every company has different needs depending on their structure, physical limitations, density requirements, the technology used for computing and storage, energy efficiency, and more.
The four common data center types include enterprise, colocation, hyperscale, and edge facilities.
Enterprise Data Centers
Enterprise data centers are typically housed on a corporate campus. These onsite facilities are built, owned, and operated by companies and are optimized for their end users. Companies will be able to change or expand the facility if needed.
Since the equipment is stored at the corporate campus, onsite facilities help to secure the data. They rely on different resources, including a reliable power supply and cooling system, a large network, security system, and more.
Colocation Facilities
For those who need increased scalability and reliability, colocation facilities will definitely help your company save on infrastructure investments. Colocation facilities provide multiple companies with rack space, power, cooling, bandwidth, maintenance, and physical security for their servers and computing hardware.
The two types of colocation facilities are retail and wholesale. First, retail colocation facilities provide smaller spaces and are ideal for companies that need less space for deployments or have a limited budget. Second, wholesale colocation facilities provide larger spaces and power. This is beneficial for companies that require cabinets, cages, or private suite storage options.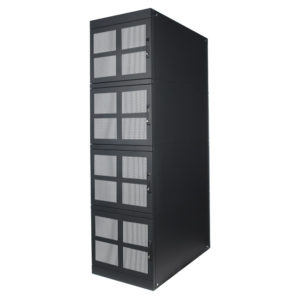 Hyperscale Data Centers
Companies that have large amounts of data will benefit from the scalability of hyperscale facilities. Additionally, they support robust and scalable applications. This type of facility is typically associated with companies such as Google, Amazon, Microsoft, Facebook and more.
Hyperscale data centers are designed to be scaled, which is done by increasing the power of the system or adding more racks and equipment. These facilities could exceed 5,000 servers and are 10,000 square feet or more in size. As data storage needs are increasing, hyperscale facilities are continuing to expand in size as well.

Edge Data Centers
Edge data centers are small facilities located to the edge of a network rather than a cloud or centralized data warehouse. They provide cloud-based computing resources and cache content to end users and devices. These facilities connect to larger central or multiple data centers. As a result, edge computing allows companies to improve the customer experience and reduce latency.
For companies who need a high performance and cost-effective solution, they are used to provide customers with speed, content, and functionality. Furthermore, edge computing is typically associated with IoT (Internet of Things), streaming services, autonomous (self-driving) vehicles, drones or video monitoring, virtual reality, AI (artificial intelligence), gaming, smart cities, manufacturing, financial institutions, and more.
RackSolutions Server Racks and Cabinets
Ultimately, the data center infrastructure is changing from on-premises servers to virtualized infrastructure that supports workloads across physical infrastructures or multi-cloud environments. Whether a company chooses to build and maintain its own facility for their IT equipment or to lease rack space within a third-party location, modern data centers with reliable server racks are essential for business applications and networking services.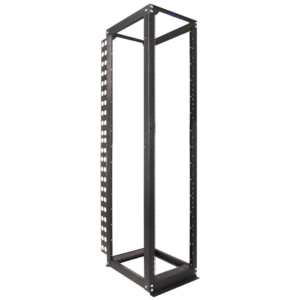 RackSolutions provides a variety of server racks, colocation cabinets, hypershelves, and rack accessories that are ready to order. If you have any questions about which server rack or rack accessories to buy for your needs, feel free to contact us. With our high-quality, in house manufacturing, you can be confident that you are buying the best rack possible!