If you've scrolled through some of our products, you've probably seen that RackSolutions refers to VESA mounting standards. But what does VESA even mean and how does it relate to mounting your products? VESA stands for Video Electronics Standards Association and defines standards for mounting interfaces on wall mounts or monitors. The advantage of using VESA mounting standards is a low-cost installation of your product that maintains the product's screen/mount flexibility and ergonomic benefits. RackSolutions carries a variety of mounting products that follow VESA mounting standards. Use our guide below to determine your VESA compatibility.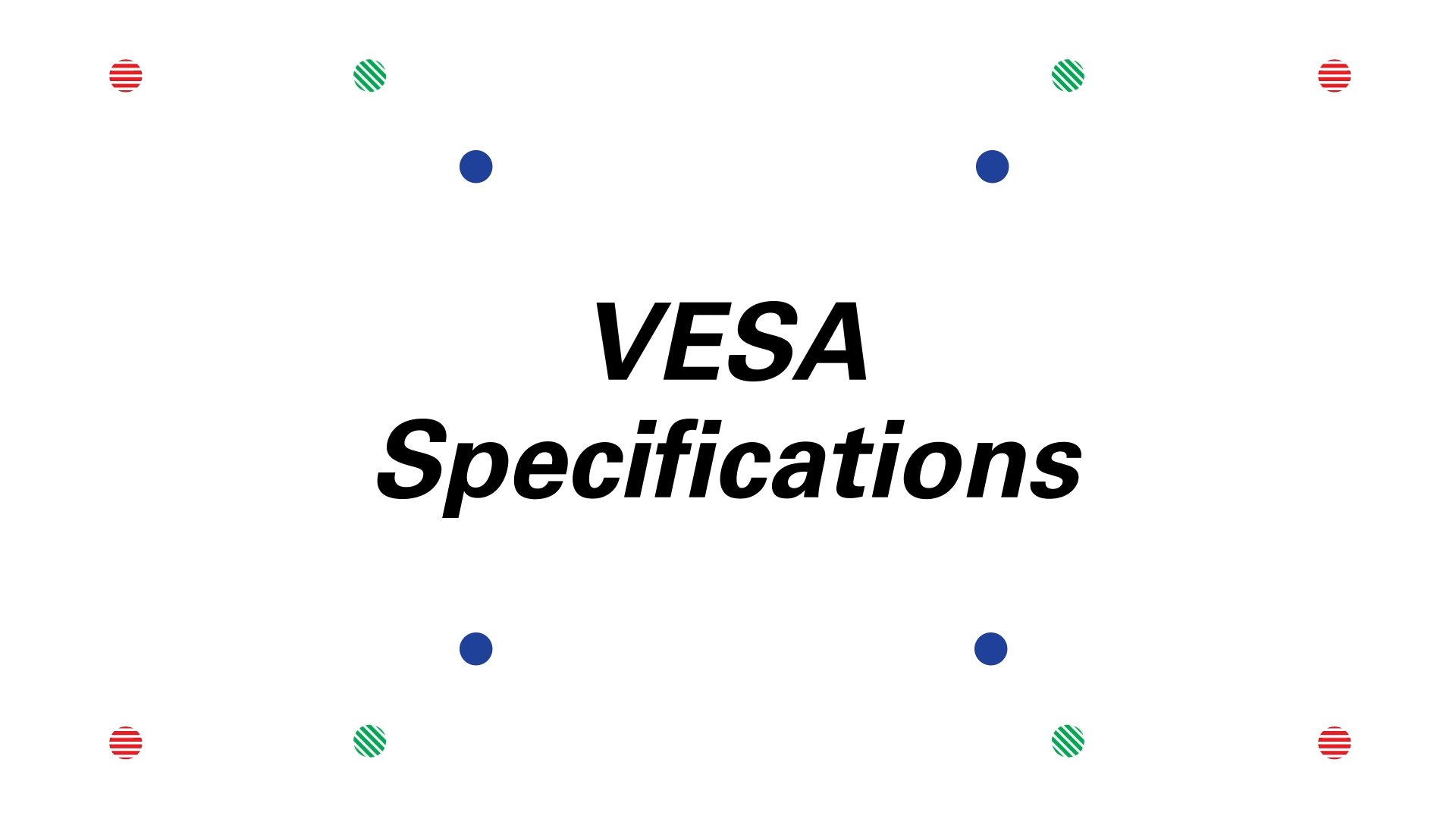 Remember to use Hole Pattern and Monitor Weight as the primary criteria for determining compatibility. Screen Size is only a factor when surrounding space constrains installation of a display. The table above reflects VESA guidelines for display manufacturers.
What is the VESA Standard?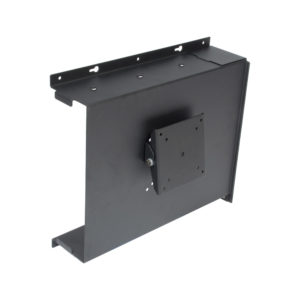 The VESA standard defines dimensions of the four-hole attachment interface on the back of displays and the screws used to fit those holes. It also dictates the placement of the hole pattern on the display. For attachment to your mount, the hole pattern should be centered on the monitor's back. A center-positioned pattern minimizes forces applied to the mount, allowing it to hold a heavier load.
VESA MIS-D, 100/75, C compliant displays are equipped with either a 100 x 100 mm or 75 x 75 mm square hole pattern, using M4 screws for attachment of the mount to the display. This is the most common interface for monitors weighing under 30 lbs (14 kg); small TVs and computer monitors usually feature the MIS-D interface. RackSolutions carries a comprehensive line of MIS-D compatible mounts like our Dell Optiplex 790 SFF Wall Mount.
VESA MIS-E, C compliant displays are equipped with a 200 x 100 mm rectangular hole pattern, using M4 screws for attachment of the mount to the display. Mid-size displays sometimes use this interface; typical monitors in this class weigh less than 50 lbs (23 kg). Our Large Monitor Wall Mount is equipped with 200x100mm MIS-E hole patterns.