This year, our 2U Vertical Wall Mount Rack Bracket has been a top selling product. It allows for a minimal, cost effective way to keep IT equipment out of the way.
Why wall mount IT equipment?
Many businesses only need a 1U server, a switch, router, and might not have enough space for a rack. Oftentimes this leads to the decision of purchasing a tower server which means they also purchase a non-rack mount switch and router.
These are all fine products to use, but it's a bit harder to manage organizationally.
Most small businesses are inherently… small. Typically, all of the networking equipment in a fast food restaurant is inside of the manager's office. These usually don't have much space because the real-estate needs to be dedicated for food, workers and customers.
So, instead of storing a tower server under the desk and a router and switch on top of it, it could be much more space efficient to rack all of them on the wall.
Does rackmount equipment cost more?
The rack mountable form factor doesn't make your server faster, or necessarily cheaper. Still, pricing is relatively competitive.
Dell's entry level tower server costs $439 currently, marked down from $823. Their entry level rack server costs $509, marked down from $899. They both have effectively identical components – the only difference is the chassis.
Rails will be necessary for mounting, but thankfully they are included in the R240's price on Dell's website. If you already have rails, you can opt out and save $28. Unfortunately, they only work in round or square hole racks. If you have a threaded hole rack, use these.
Without considering the current sale, the rack mount server is about 9.3% more expensive. If you're purchasing multiple servers the extra cost compounds on itself and can become very significant, but you also would not be able to store as many in one rack. Purchasing additional racks can be even more costly.
For the convenience of keeping your networking equipment in one area, the total cost would be the estimated 9% markup on the server, plus around $40 for the wall mount rack. It is more difficult to compare rack mounted vs non rack mounted networking equipment because there aren't as many brands who put the exact same hardware in the two form factors.
How to mount the Vertical Wall Mount Rack Bracket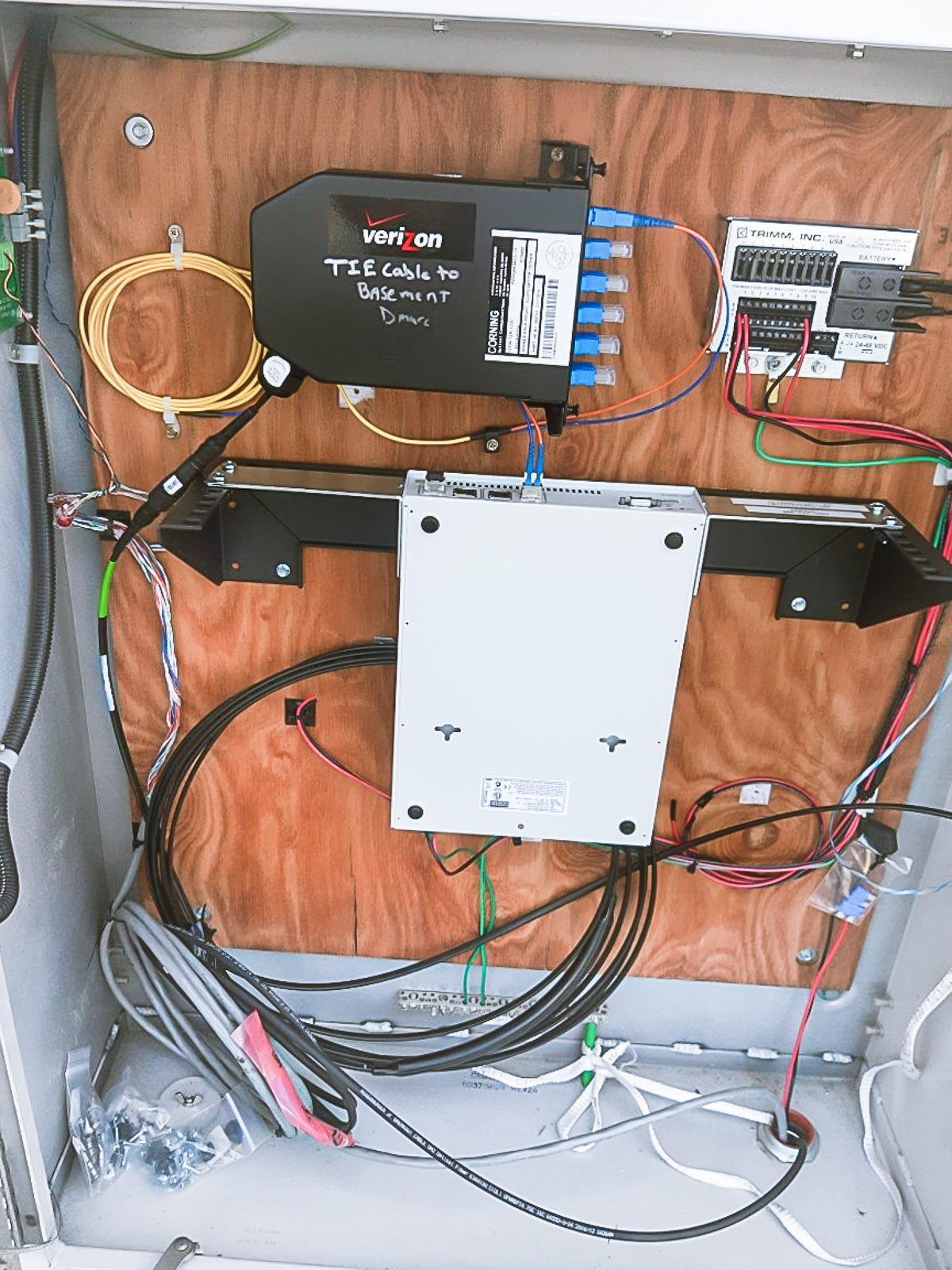 While this is a "wall mount," there are more interesting ways to utilize it other than slapping it on a random spot on the wall.
Setup is easy enough. The bracket can be mounted on drywall with anchors or screwed directly into studs. Choosing where you set it up is what's interesting.
Mixer/Amplifiers are usually light enough for their entire weight to be supported while mounted vertically under a desk. This means that you can install the bracket in an area that is convenient to access, but still out of the way.
If you want to mount larger equipment in a horizontal fashion, you'll need to double down on the brackets. Full sized servers should only be mounted with 4 areas of support, meaning a bracket for the front and a bracket for the back. Using this method, as long as your desk is strong enough, you can have up to 4U of space to mount networking equipment.
When this equipment is mounted under the desk, it is very easy to route cables discreetly. The primary office computer is likely in close proximity and if you need to route them through a wall, you can do so without cables being visible.
Mounting larger equipment with only one bracket is a breeze, but it might be more of a chore to manage cables. Whichever part of the wall you decide to place the IT equipment, it will likely be beneficial to have some zip ties or Velcro® straps to organize and direct cables.
See them in use!
Earlier this year, we had really great feedback from a customer who used the wall mount rack in a unique way. It was an AV installation company who were asked to install a large screen presentation in a coffee shop, but to make it invisible.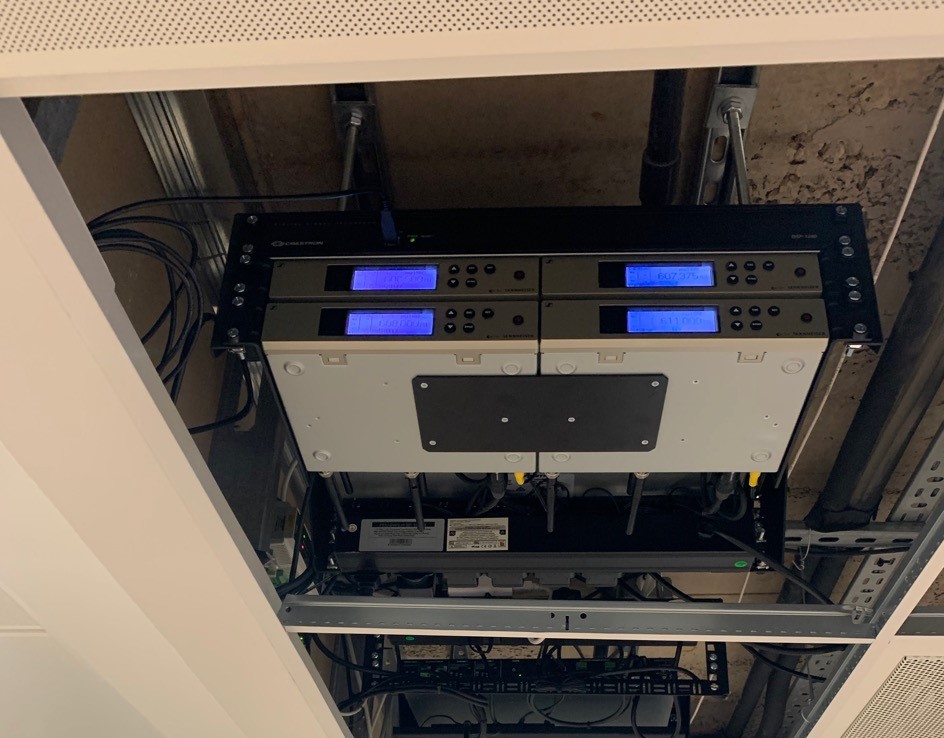 They ended up hanging a few of these in the void of their ceiling. It couldn't have worked out any better. Take a look!