If you need a secure solution to protect your equipment, we have the perfect racks and accessories to fit your IT needs. Our secure racks reduce the risk of data loss, whether malicious or accidental. By securing your equipment, you can reduce the risk of downtime and achieve maximum uptime by keeping a strong barrier between your IT equipment and external damage.
Enclosed Server Racks
Enclosed Server Racks are a great way to prevent equipment from being tampered with, especially if you're storing equipment that holds valuable information. Our enclosed racks are lockable, have front/back openings, and serve as a second level of protection compared to open frame racks.
From sizes ranging up to 48U of rackable space, larger racks are efficient and cost effective if you need more equipment storage. Our Server Cabinet Enclosures, Server Rack Cabinet, and Data Center Rack Cabinet Enclosures are perfect for server rooms or data centers. These racks meet EIA standard for 19" server racks and provide a secure solution for rack-mount equipment in IT environments.
If you need to rack mount equipment without losing floor space, our Secure Vertical 5U Wall Mount Rack is a great choice for securing small amounts of rack equipment such as patch panels, UPS systems, and network switches.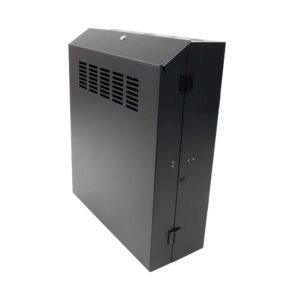 Lockable Storage
When setting up a server room, it's important that your equipment is protected from unwanted access. Our lockable drawers (available in 14" or 18") and boxes provide a secure enclosure to store equipment that you need on-hand for your server rack, such as USB drives, hardware, cable management supplies, manuals, patch cables, networking tools, and more. The lockable drawers and boxes mount on a single pair of uprights, so they can be used on 2 post or 4 post rack. By maximizing usable rack space, your workspace will be organized and clutter-free.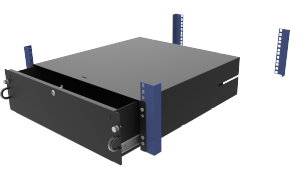 Secure Server Brackets
Both the Secure Server Unit and PCI DSS Dual Locking Secure PCI Server Bracket are designed to secure a single piece of equipment and provide security to servers mounted in open frame racks. The difference between them is that the Secure Server Unit has a single lock and the PCI DSS Dual Lock bracket has two different locks (requires two assigned keys to unlock). While one lock provides plenty of protection for businesses, a dual locking mechanism will still keep your server secure if one key is compromised.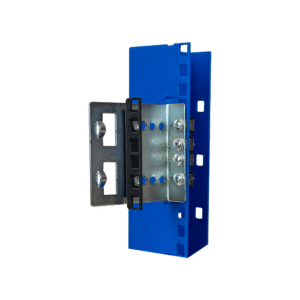 If you have any questions about which product will work best for your needs, feel free to contact us. With our high-quality, in house manufacturing, you can be confident that you are buying the best equipment possible.