Relay Racks, also known as 2 Post Rack or Telco Rack, are the least expensive option of server racks. Compared to 4 post racks, relay racks only have two uprights to support your equipment instead of the four uprights. These racks are used to store and organize network equipment such as servers, computers, patch panels, and switches.
What is a 2 Post Relay Rack?
Designed to support lightweight equipment, relay racks are commonly used in data closets and back offices where only one or two racks are needed. When space is limited and cooling is critical, they can also be utilized in huge data centers. 90% of relay racks are made from aluminum extrusions, which means the aluminum upright is formed and not bent into shape.
For increased stability, relay racks must be bolted down to the floor or have some type of structural support to a wall, ceiling, or cable tray. This will help you prevent equipment damage from outside sources such as being knocked over or natural disasters.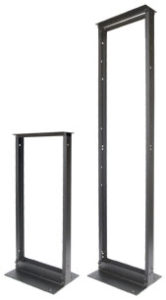 Benefits of Relay Racks
By using a relay rack, you can speed up installation and provide a reliable platform for your networking and communications equipment. Relay racks are an efficient way to improve airflow, increase accessibility, and reduce costs in your workspace.
Cooling Efficiency: Relay racks provide optimal ventilation due to unrestricted airflow. Since relay racks are not enclosed, your equipment will not overheat and maintain performance.
Accessibility: The open design of the rack frame allows you to easily access equipment mounted in the product.
Cost: Depending on the rack model that you've selected, 2 post racks are affordable and can be half the cost of 4 post racks.
How to Mount a Server in a 2-Post Rack
Most network equipment is designed to be installed in relay racks without using additional rails or brackets. However, servers need to be installed in a center mount or a flush mount configuration in the relay racks, which requires rackmount installation kits or conversion kits. These kits are easy to install and will ensure that your equipment is properly mounted on your rack.
Center Mount Conversion Kits: The center mount conversion kit allows the weight of the server to be evenly distributed in a 2 post rack. The center mount kits are customizable and available in rack units ranging from 1U to 7U, so you can easily convert the space you need in a rack and install your server.
Flush Mount Conversion Kits: As an alternative to center mount kits, flush mount conversion kits are great for servers using 4 post rails to be mounted in a 2 post rack. These cantilever style mounting brackets provide 2 post racks with a similar appearance to 4 post racks.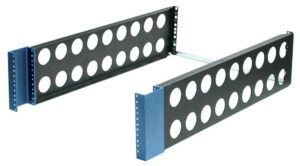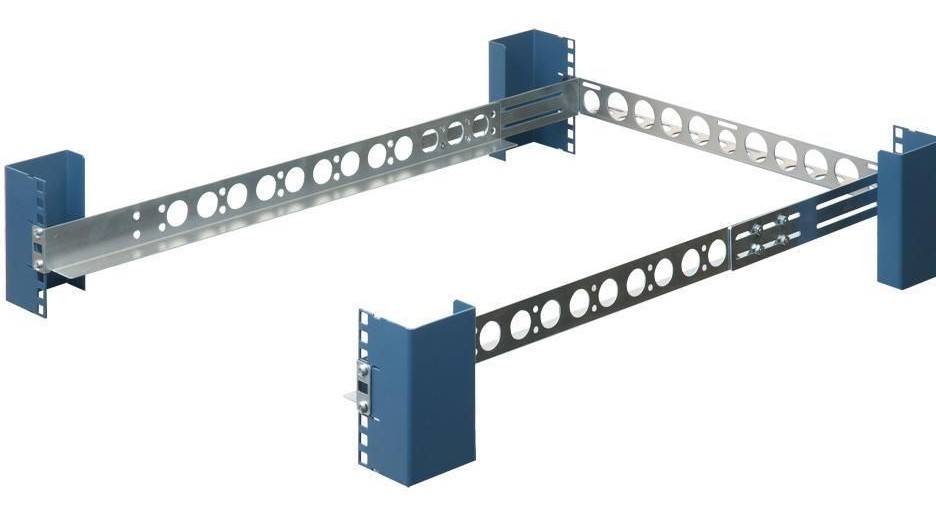 Shelves: 2 post rack shelves often have higher weight capacities than 2 post rails because they distribute weight more evenly. We provide rack shelves that come in different sizes and configurations to serve a wide variety of needs. To store your servers on the rack, you can choose between our fixed shelf or sliding shelf.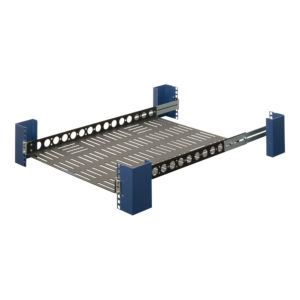 Additional Accessories:
Other products that will be useful when mounting your equipment can be found here:
If you have any questions about which product will work best for your needs, feel free to contact us. With our high-quality, in house manufacturing, you can be confident that you are buying the best rack possible!